I recently completed a new set of terrain to be used for a narrative
2v2 game a couple weeks ago
. This is a compilation of the project steps from start to finish.
Grubnards and I decided to create this set as a collaboration. He is much better with stonework and ruins, while jungles and organic creations are more in my comfort zone.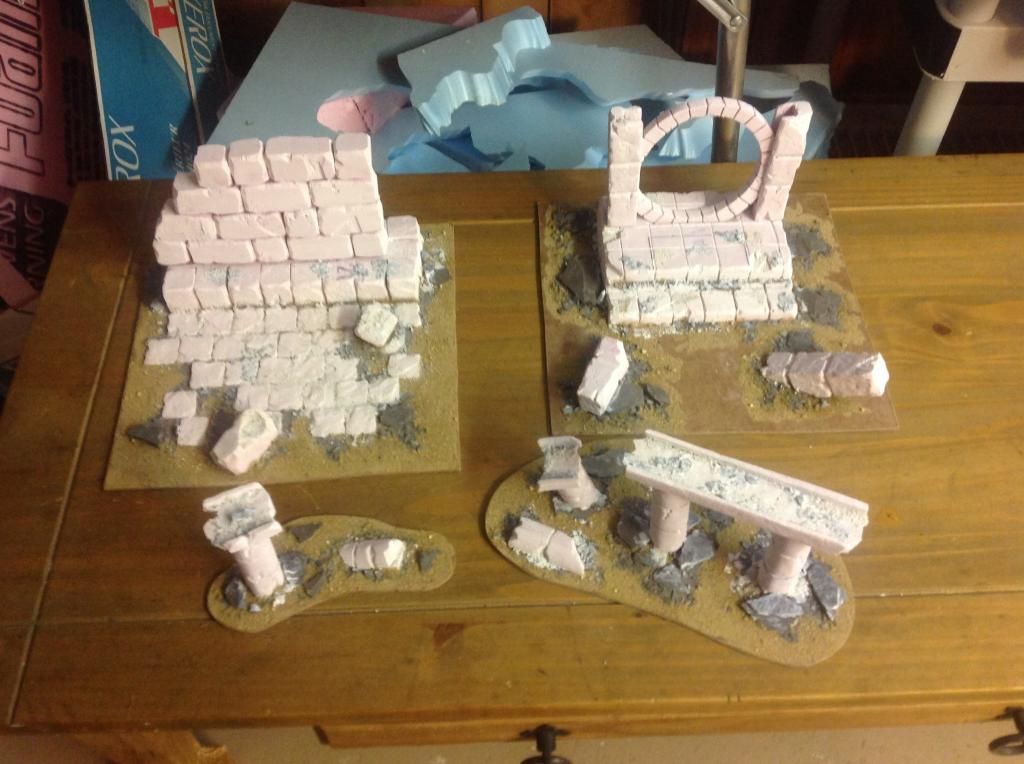 Grubnards hand-carved the ruins from pink foam panels in a similar fashion to the two tutorials he posted earlier (
#1
,
#2
). He then passed the pieces on to me to see what I could do with an airbrush in comparison to his traditional painting techniques.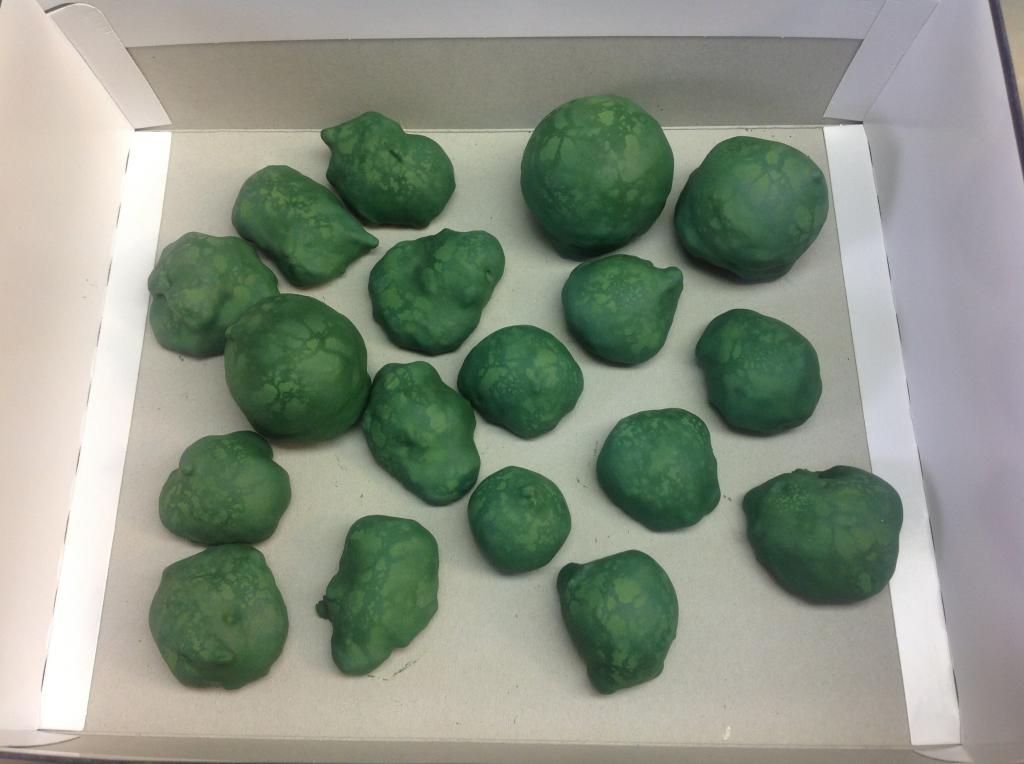 Next, I created some bases to be used as "flora clusters". I start by laying metal washers on plastic wrap and shooting small blobs of spray foam onto them. The washer gives them a flat base which is quite heavy and keeps the final piece upright. They're then airbrushed two base tones with a third stenciled on.
I then take some clippings from my plastic plant collection. These come from Hobby Lobby, Michaels, JoAnn's, Petco, and Petsmart. I always print online coupons to get them at a reduced price.

I then make small cuts into the foam, dip the plant stems in glue, and insert them into the cluster bases. I chose some brightly colored plants to give it the feel of Pandora from the movie Avatar. We also decided ahead of time the jungles would be "mysterious" so the bright colors would help portray an alien world with dangerous flora.
Here's a WIP shot of the whole lot. Ruins are receiving several airbrushed layers of black and greys. Jungle bases are cut with a hot wire foam cutter. I've also pressed magnets into the jungle bases so the washers under the flora clusters keep them in place, yet are still removable for practical gameplay.
Here's a shot of the finished paint job. The jungle bases are also airbrushed and stenciled in a similar fashion as the clusters. This set includes some ceramic trees from Petsmart, and was made large enough to play on an 8' table since our narrative game would be 4,000pts per side. Here are some shots from the game.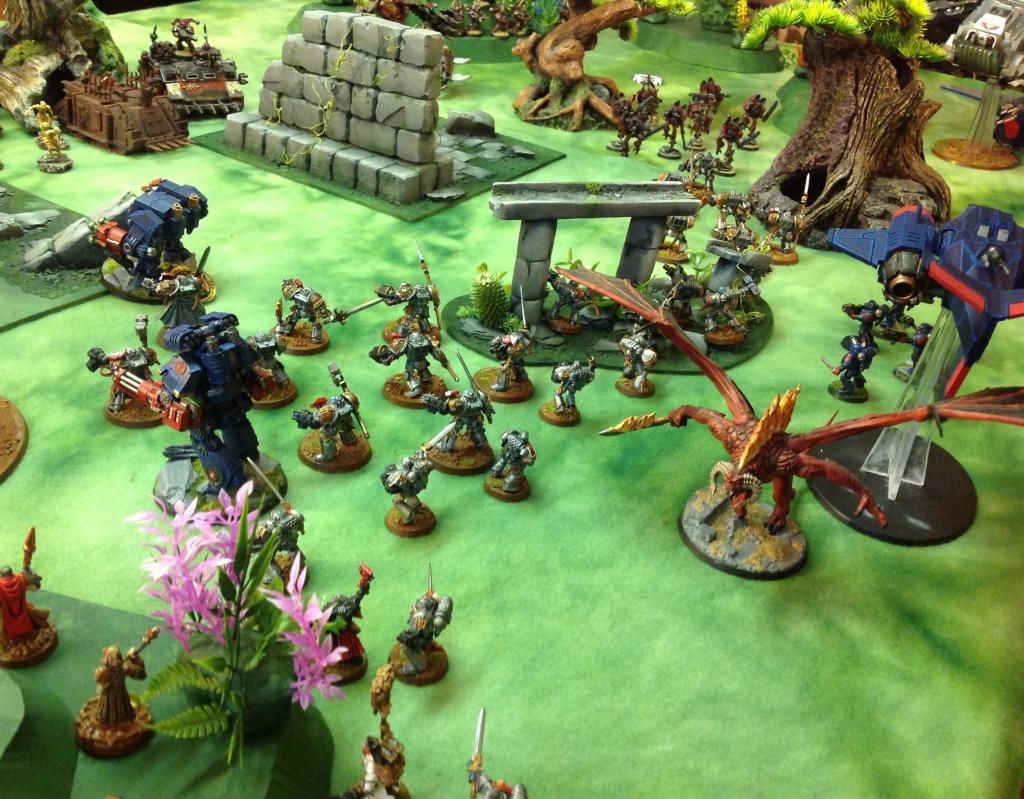 I also added some flora to the ruins to make the whole set look cohesive and help portray the jungle reclaiming the ruins.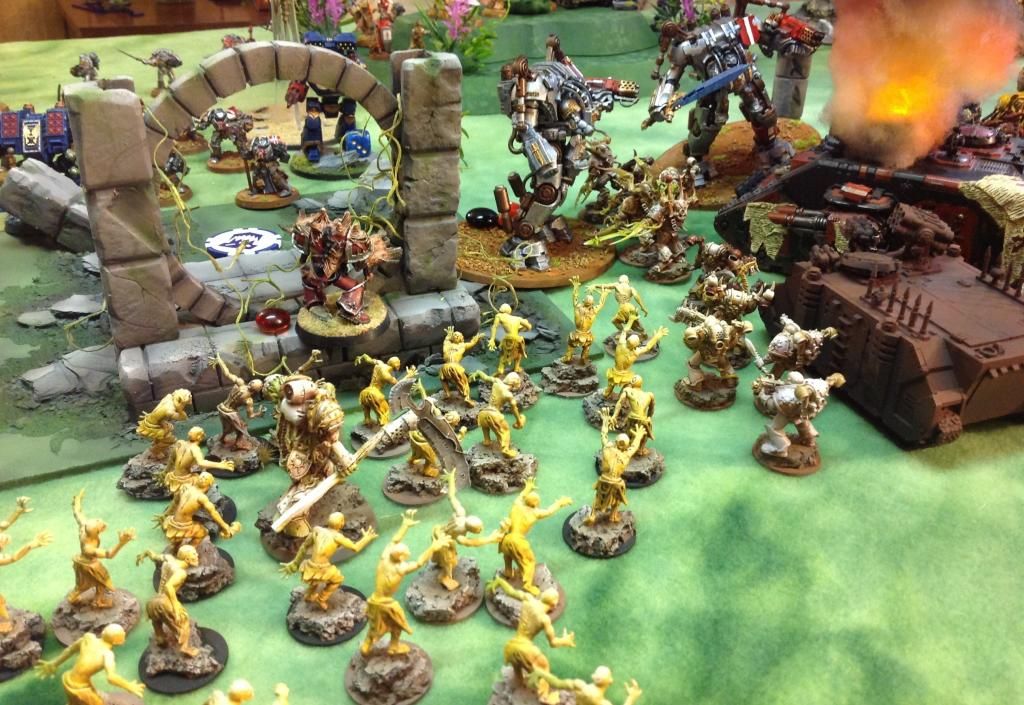 The stones also received washes and drybrushing to bring out the details and texture.
Here's the set reduced for a 6' table at our most recent tournament.
Hope you like the terrain. It will be making appearances at
Parkhammer '13
and
DaBoyz GT
so you'll have a chance to play on it if you attend either event.